Society For Irish Latin American Studies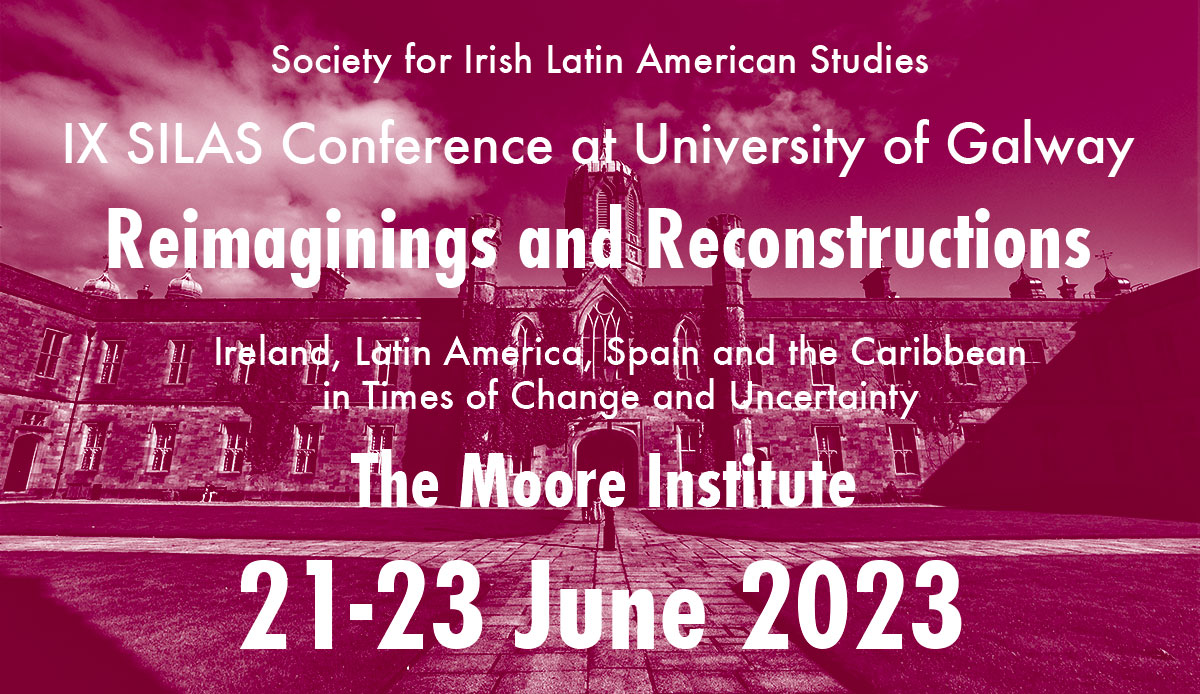 IX SILAS Conference at University of Galway
'Reimaginings and Reconstructions'
Ireland, Latin America, Spain and the Caribbean in Times of Change and Uncertainty
Call for Papers
Confirmed Keynote Speaker: Professor Emeritus Kerby Miller
The Society for Irish Latin American Studies (SILAS) will hold the IX biennial conference
"Reimaginings and Reconstructions: Ireland, Latin America, Spain and the Caribbean in Times of
Change and Uncertainty" at the Moore Institute, University of Galway on 21-23 June 2023. This will
be a hybrid event with in-person and virtual presentations. In a time when COVID-19, potential climate
catastrophe, and the reverberations of war have shaken up the world, W.B. Yeats' words "Surely some
revelation is at hand" seem apropos. Whether it is the shifting landscape of political parties in Ireland
and Europe, the construction of a new constitution in Chile, or changes in the U.S.-Venezuela
relationship, people on both sides of the Atlantic have been forced to reimagine key components of their
personal and political identities. In this light, we invite papers that examine re-imaginings and
reconstructions on personal, micro, or macro levels and that connect Ireland, Latin American and the
Caribbean in a real or an imagined sense. We welcome papers from fields across the Arts, Humanities,
Digital Humanities, and Social Sciences. Areas and themes for discussion can include:
• Migration and Diaspora
• Comparative Studies
• Audio and Visual Culture
• Language, Literature, and Translations
• Journalism
• Indigenous Studies
• Sexualities and Gender
• Conflicts and Resolutions
• Identity and Belonging
• Environmental transformations
• Economics and Labour
• Diplomacy and International Relations
• Cultural Geography
• Memory and Narrative
• New patterns of migration and diaspora: Latin Americans in Ireland
• Historical/ Historiographical Perspectives
• Digital history and Archives
Proposals should include: names, affiliations, paper titles with a 250 word-abstract (500 words for
panels) and a brief bio of no more than 100 words. Presentations in English and Spanish language will
be considered. Please send proposals to silasgalway2023@gmail.com by 27 March 2023. Prospective
panellists will be informed by 15 April 2023.
Conference Academic Committee
Steve Allen (Chair), Margaret Brehony, Nuala Finnegan, Giselle Gonzalez, Clíona Murphy, Gabriela
Mc Evoy, María Graciela Eliggi, Laura Izarra, Clíona Maher.
Welcome to the Society for Irish
Latin American Studies (SILAS)
The Society was founded on 1 July 2003 to promote the study of relations between Ireland and Latin American countries. Our range of interests includes the settlement, lives, and achievements of Irish emigrants to Latin America and their descendents, as well as the contemporary presence of Ireland in the life and culture of Latin America and the presence of Latin Americans in Ireland. The Society is also interested in the relationship, past and present, between Ireland and the Irish with Iberia, the Caribbean and Spanish-speaking North America.
We are a network of scholars and researchers who reflect several disciplines in the Humanities and Social Sciences, and we are a diverse multi-lingual community of people.
Benefits of membership with SILAS include newsletters, e-letters with updates on events, calls for papers, announcements of new publications, news on grants/fellowships and new resources, free subscription to the journal, as well as access to some databases of information on individual Irish migrants in some Latin American countries.
Read the latest issue of our journal here.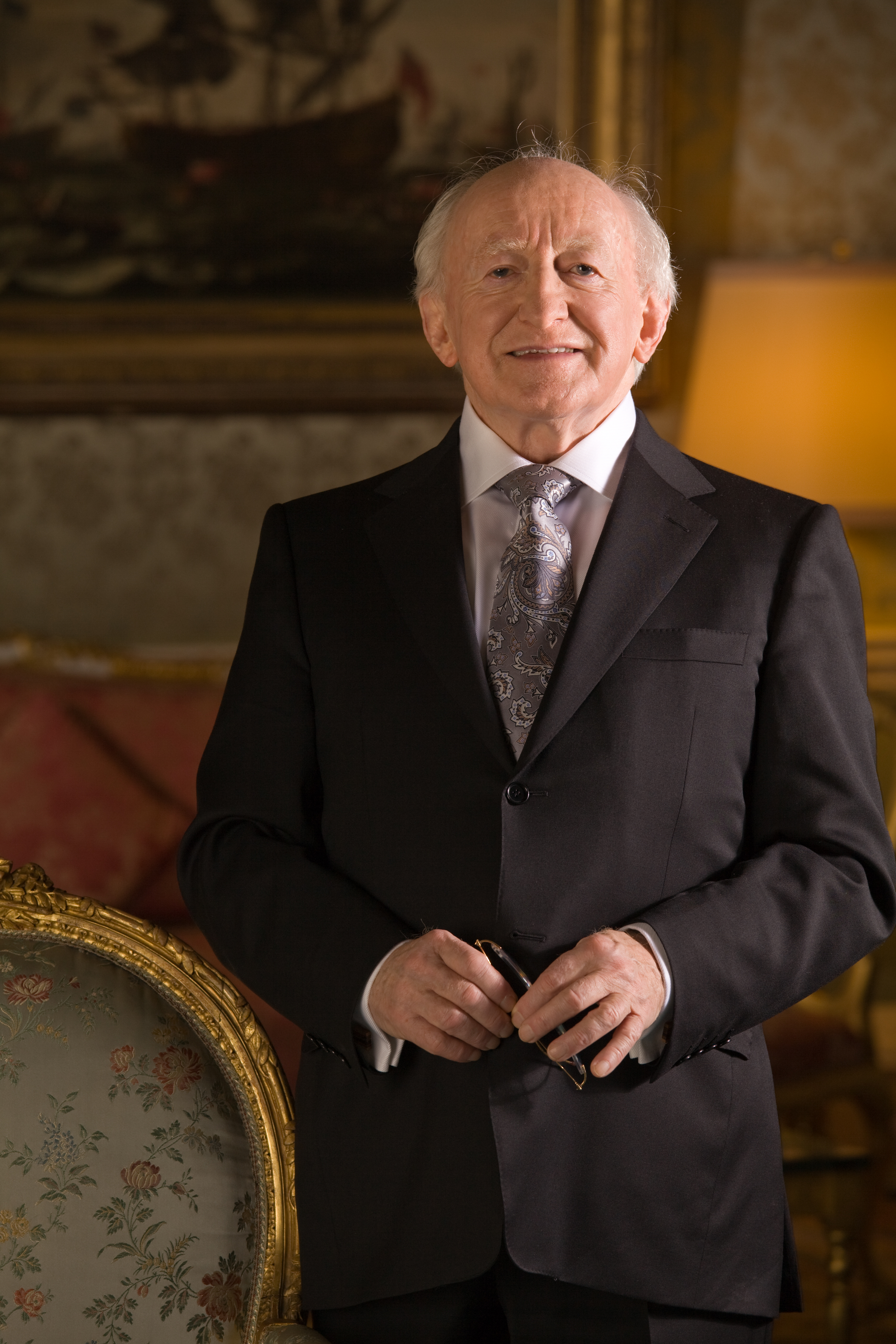 Patron of SILAS
Michael D. Higgins, President of Ireland, kindly agreed to be Patron of SILAS. Latin America features widely in his many contributions to political, sociological and philosophical journals, and in his humanitarian interests.
SILAS appreciates donations of any amount. Your contribution will help SILAS develop research grant programmes, conferences and publications, as well as manuscripts and rare books collections. Use the Donate button below to make a donation to support
Please note:
SILAS is an academic website. It does not have a database for genealogy. Family tree and ancestry information can be found at ancestry.com and genealogy.com. Also, SILAS is not a service for providing information on citizenship and travel.